Why won't my Actionable Message appear on Outlook iOS and Android?
Actionable Message in Office 365 brings more value to your business, allowing to work always with one tool, Outlook, in this case, In fact, without leaving Outlook, the user can immediately respond to an Actionable Message. You can start from here if this is a new topic for you
What is an Actionable Message?
An Actionable Message is a piece of JSON which is displayed in many tools like Outlook, Trello, Bing News, Twitter, etc. It offers the advantage to write just one JSON which will be rendered in several tools and the sweet part is that you don't need to take care to design the UI. You have two options, use an Actionable Message via email or via connectors, it depends naturally by your business requirements if the email is not enough and you have to target other tools, consider to use an Actionable Message via a connector.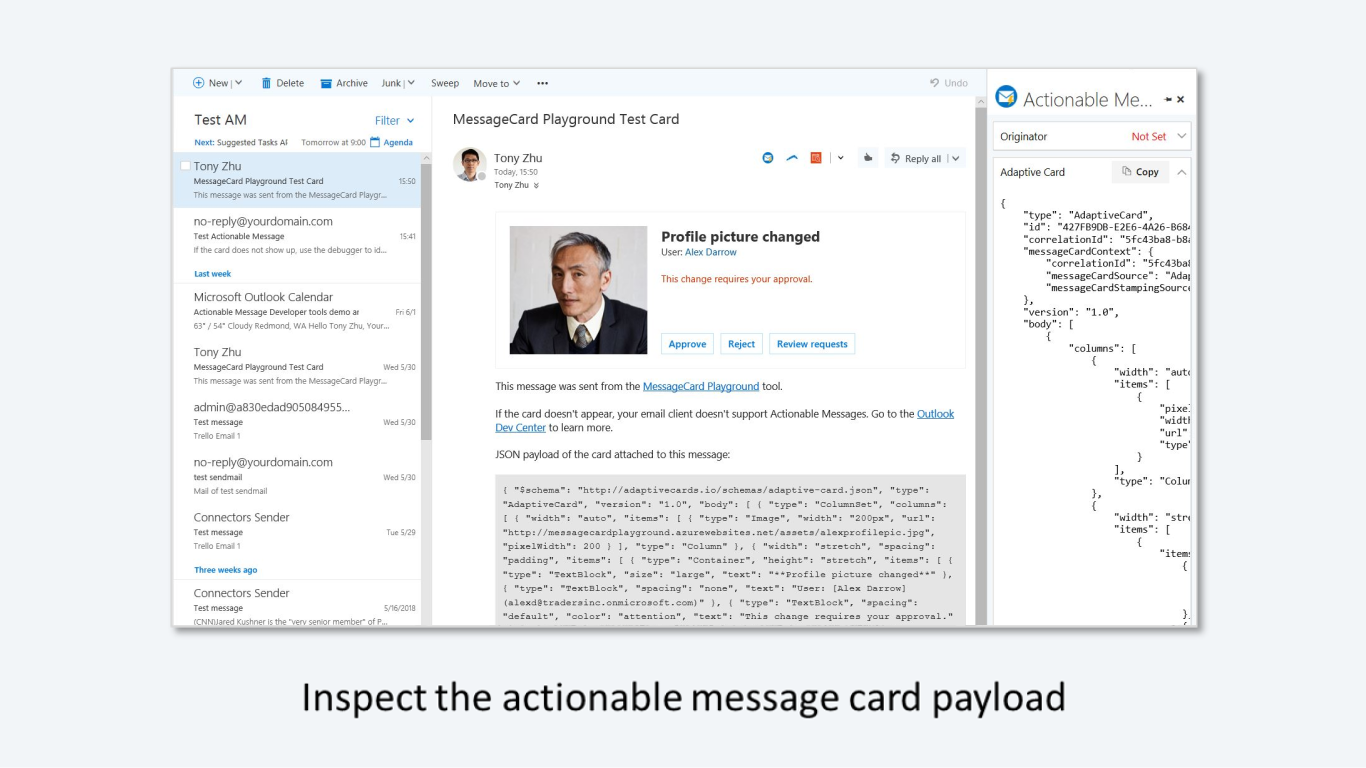 Let's go to the point mentioned in the title
Recently I have worked with an Actionable Message that displayed some info and inputs to fill out by the user. I was really satisfied with the result displaying it on Outlook and the web version, however, when I tried to open the email on my smartphone with Outlook Android, the body was blank. After some investigation, I found out that this feature has been released by Microsoft for Outlook iOS and Android. If so going back to the question in the title, why it doesn't show up on Outlook for iOS and Android? Before to answer I have to make a preamble, If you want to use the Actionable Messages on your Tenant, you have to follow this step:
Once your Exchange or Global admin has approved it, copy the originator Id from the form as below: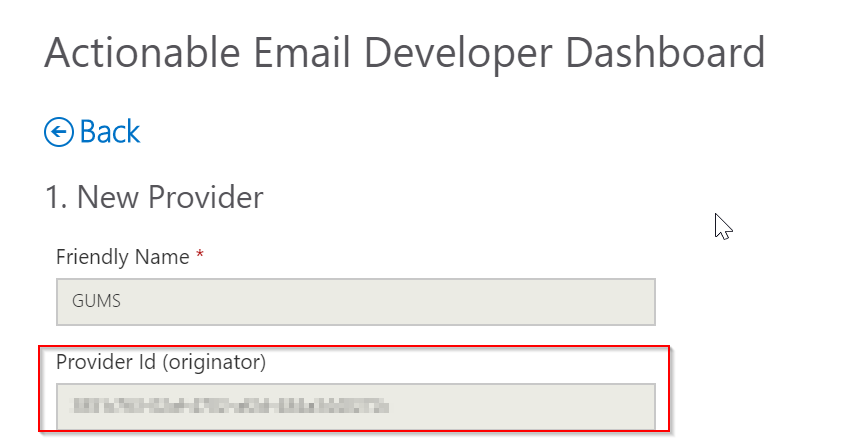 Then paste the originator Id in your JSON every time that you want to make use of your Actionable Message like the sample below: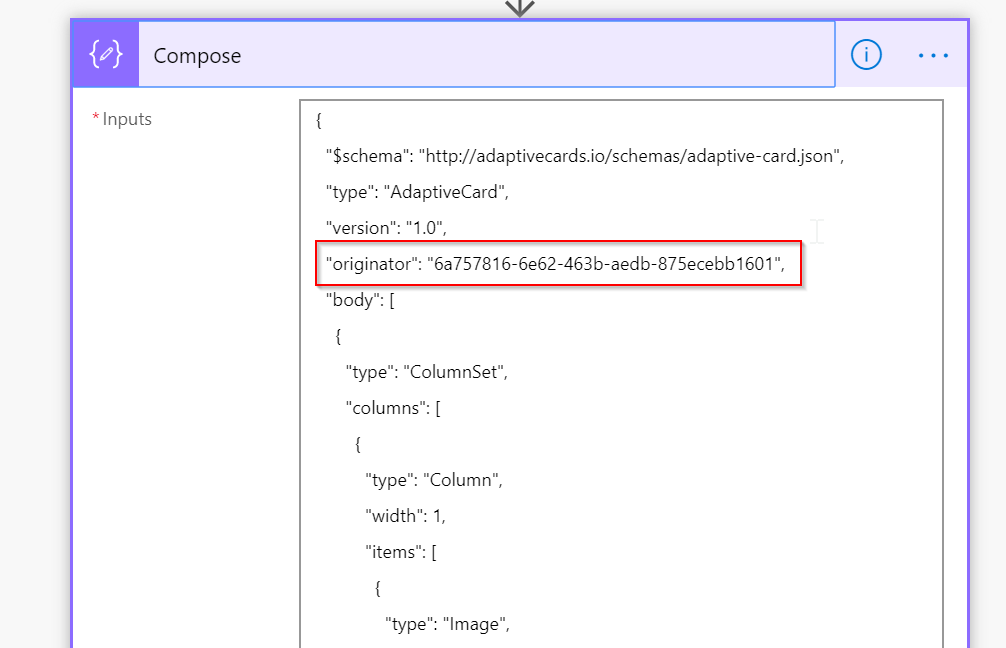 Now you can start to send an actionable message to everybody in your tenant. Finally, the answer, I talked with a Microsoft engineer and he told me that they are in the phase to whitelisting all originator Id in the Developer Dashboard and this will take about 5 months from now. After this period and when you will update the Outlook iOS/Android app you will be able to see an Actionable Message.
Photo on top by Oladimeji Ajegbile from Pexels